If you need an outdoor water source that's readily available and easily accessible, nothing beats concrete water tubs in Aspermont, Stonewall County, Peacock, Jayton, and Rule, TX. Whether for hosing down equipment, collecting rainwater or for livestock and cattle to drink from, we'll gladly construct a concrete water storage solution that meets your needs. From tanks to concrete water troughs, our experience ensures you're getting the right results.
We pour and pave only the most resilient concrete, with a focus on creating installations that'll last—even against the erosive effects of water. Let us help you, your livestock and your property beat the heat of the Texas sun with concrete water storage solutions.
Livestock Troughs
Our experience working with cattle ranchers, farmers and agricultural operations has given us the unique ability to pave concrete water troughs in Aspermont, TX. We understand the needs of these structures and can craft them in any size or shape that best suits your needs. From low-lipped square troughs to larger round troughs for animal drinking, we take the time to make sure the specifications are exactly what you need them to be.
Half-round troughs
Rectangular troughs
Round troughs
Square troughs
Concrete Storage Tanks
Concrete water storage tanks are a must-have for outdoor use. From collecting rainwater to storing reserves, concrete provides a safe, durable solution to housing water without the need to haul plastic jugs, water trucks and other solutions. We construct concrete water storage reserves in all sizes, for a broad range of applications.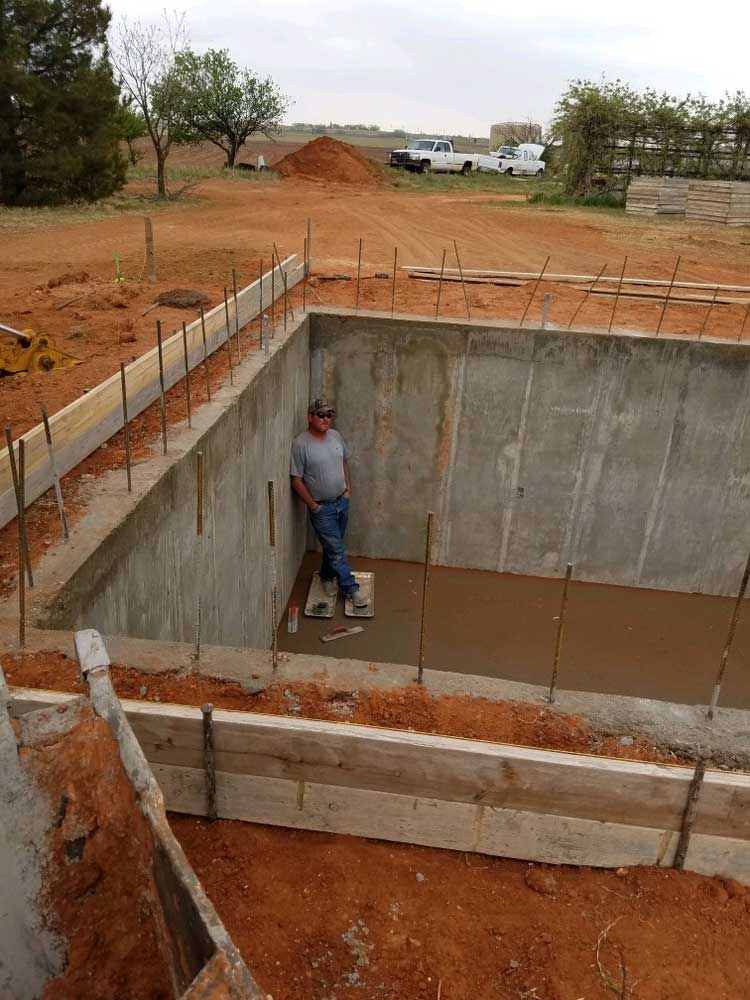 ---
Get the Water Storage You Need
If you require water storage that's resilient, reliable and ready to weather the elements, contact Fraser Concrete Contractors. We'll gladly pour and pave concrete water tubs or a concrete water trough for your water. Contact us today at 940-256-1774 for tubs, concrete bridges, foundations, and more. Keep in mind, we have specific experience on ranches and for agricultural applications!